Image Artwork Example
Vector and Jpeg Artwork Image Example.
1) Top left image is a vector artwork - Top right image is a jpeg, both images are the same size.
2) Bottom left image is the vector artwork enlarged to 200%, as you can see the quality of the image does not deteriorate, this will be the same no matter how big you make the image, you can also change the colours or shape in the original artwork with no change to the quality or sharpness of the image.
3)Bottom right image is the jpeg enlarged to 200%, you can clearly see that the edges of the text and picture are deteriorating (pixelated) this will get worse the larger you try to make the image.
Also the image cannot be changed, what you see is how the print would be if printed.
To use a jpeg it needs to be a high quality 300dpi resolution image and made to the size of the finished artwork required.
On this site there is a vectorising artwork software that can in many cases turn your images in to vector files but will not always be suitable, if in doubt please call or send a copy of your artwork before placing your order and we can confirm if it is suitable to use.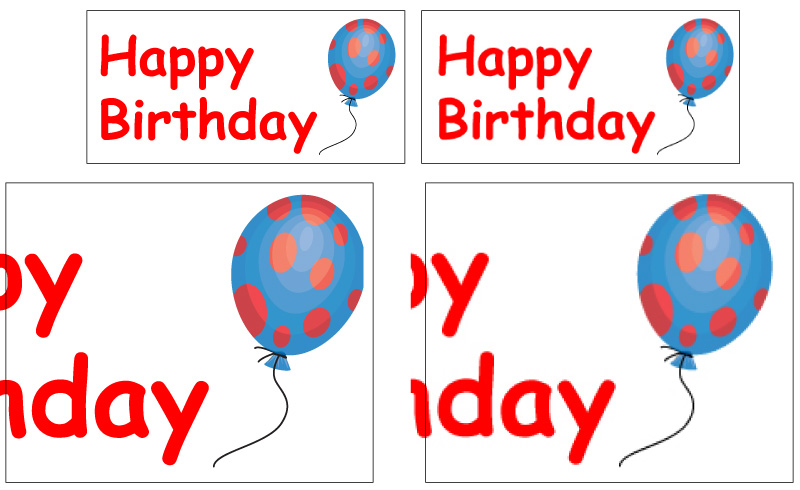 NOT SURE PLEASE CALL OR SEND A COPY OF YOUR ARTWORK.